Our Yesterdays, Todays, and Tomorrows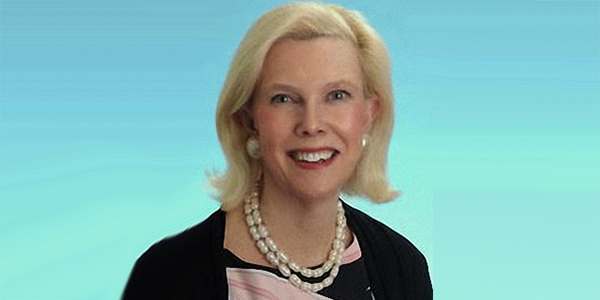 Linnie (Larson) Pickering '66
Having attended Hamlin's (it will always be Hamlin's to me!) for 13 years, from kindergarten through grade 12, I feel that the school, hand-in-hand with my parents, enabled me to become the person I am today. Hamlin's had a profound and powerful effect on my formative years. It provided me with the educational tools, confidence, and opportunities that shaped my life. And as an only child whose mother and father are now both deceased, I look upon Hamlin's as my "third parent" and the one I still have "alive" and in my life.
Which is why, on the eve of my 50th class reunion last fall, I added my name to Hamlin's Semper Plus Ultra Society. Created to support Hamlin's future, the Semper Plus Ultra Society is comprised of members of the Hamlin community who have made arrangements to leave a legacy gift to the school in their will or estate plan. I wanted to thank Hamlin's for all it has given me and I couldn't think of a better way to give back than to provide for Hamlin's in my will.
When I gave one of the Valedictorian speeches at my Hamlin's graduation in 1966, I spoke about how Hamlin's encompassed our Yesterdays, our Todays, and our Tomorrows.
I am flooded with so many memories of "my yesterdays" as I walk around the school, into the rooms and down the halls and up the stairs of both buildings. I see myself in every corner and at every grade and developmental level. It is like "The Ghost of Hamlin Past," and this Hamlin's ghost is a good one, as each and every memory is treasured:
Kindergarten: nap-time and the merry-go-round outside
Grade 4: sitting through the earthquake of 1956
Grade 8: moving into the "new building" and diagramming 100 sentences a night for Mrs. Mac (I'm sorry I ever complained: it turned me into a proud, albeit annoying, member of the Grammar Police!)
Grade 9: Ancient History class with Miss Nader: no text book and we took notes college style while she lectured
Grade 10: Being in Latin class and learning Kennedy had been shot
And the list goes on and on…
My Hamlin's education enabled me to attend the University of Pennsylvania, where I majored in English and met the love of my life, Fred Pickering. After receiving my master's degree in social work from Columbia University in 1992, I created a series of workshops including a date rape prevention workshop which brought me to at The American School in London when Coreen Hester was the Head of School.
Thomas Wolf was wrong: I have been able to go home again.
Once at Hamlin's, Coreen asked me to develop an age appropriate workshop for the graduating Grade 8 girls to prepare them for the dating scene in high school, which I did for many years. I also had the amazing opportunity to serve on the Hamlin Board from 2003-2006. Coreen is a loving treasure and Hamlin's was so blessed to have had her as Head of School for ten remarkable years.
And then came Wanda, who has put her own indelible magical marks on the tapestry of the school. I will never forget the first time I met Wanda in Stanwood Hall. As we walked through campus together, students kept running up to her and giving her a big hug! Sometimes there were two students hugging her, one on each side! And she hugged back! I was both mesmerized and galvanized by the dichotomy of what I was witnessing versus how we interacted with the Head of School in our day. The mere thought of running up to and giving Miss Colvert a hug would have paralyzed us with fear and trepidation. And I imagine she would not have known how to react either!
I smiled with joy over the "Wanda Atmosphere" at Hamlin's. What an amazing and nurturing learning environment for these lucky students.
In my heart, I always wished my husband and I had raised our two children in San Francisco instead of Rye, NY, so that my daughter, Whitney, could have been a legacy at Hamlin's. In a surprising turn of events, my son, Field, went to law school at the University of San Francisco and one night he met a gorgeous red haired beauty at a bar in North Beach. Field and Emma Hinsdale, Hamlin Class of 1995, were married in 2007 at The Hamlin School.
After 50 years, many of our 1966 Tomorrows have become Yesterdays. We all hope an abundance of Tomorrows still lie ahead, and these will continue to be shaped by the core values and lessons we learned in the hallowed halls of Hamlin's.
Thank you, Hamlin's, for your continual presence in my life and for all you have given me. My hope is that my gift will enable Hamlin's legacy to continue so that many young women of Tomorrow will have the same opportunity as we did Yesterday to flourish from Hamlin's education, camaraderie, good grammar skills(!!!), memories, and lifetime values. Semper Plus Ultra: Always Further Beyond.